From the jungle in the Cusco area in Peru, we love to share this special chuncho cacao. It is grown at at a family farm surrounded by protected natural parks, creating a healthy environment with many different animals and species of trees. This fine flavor cacao is a delicious, fruity treat.
Discover the farm through the video below.
Organic farming and agroforestry
The family farm is passed down for three generations with impressive 70 year old cacao trees. Of course new cacao trees are also planted within an agroforestry system to support nature's biodiversity. This ensures a healthy way of farming where no pesticides are needed because of a natural protection of a diverse ecosystem.
The knowledge of growing and working with cacao is also passed on and it's beautiful to see the love and attention for growing cacao, nature and different animals.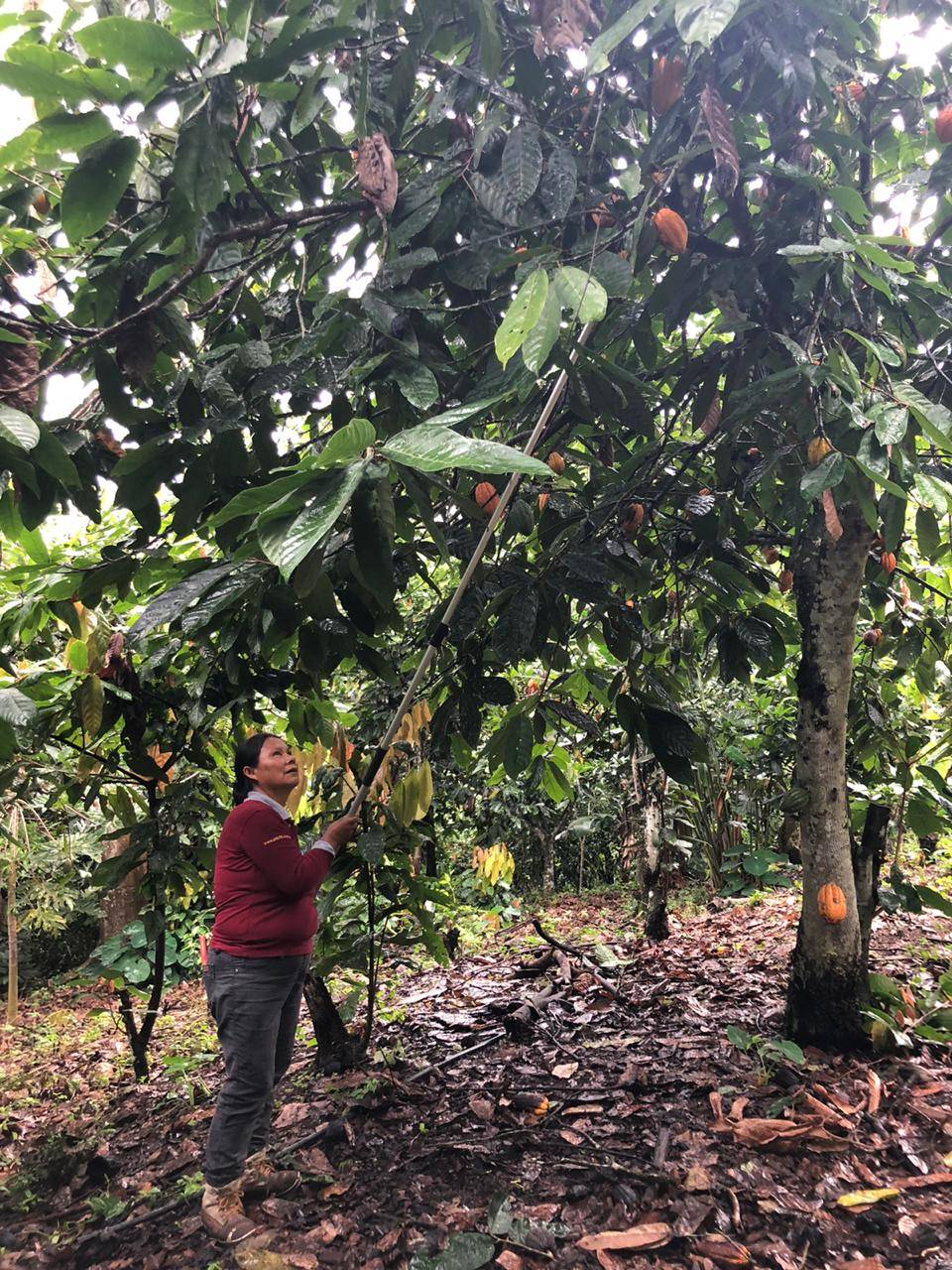 Harvesting cacao from old cacao trees.
The cacao is a rare variety called chuncho that is native to Peru and first cultivated by the Machiguenga people. The cacao beans are exceptionally small and delicate. Locally they are called 'señoritas'. With the smaller pods and beans the yield is lower, but the taste is incredible. This special cacao variety is know for its low bitters and has a fruity acidic touch to it making it fresh with soft aftertaste. The cacao is minimally processed, preserving its healthy compounds as well as its delicate taste and aroma.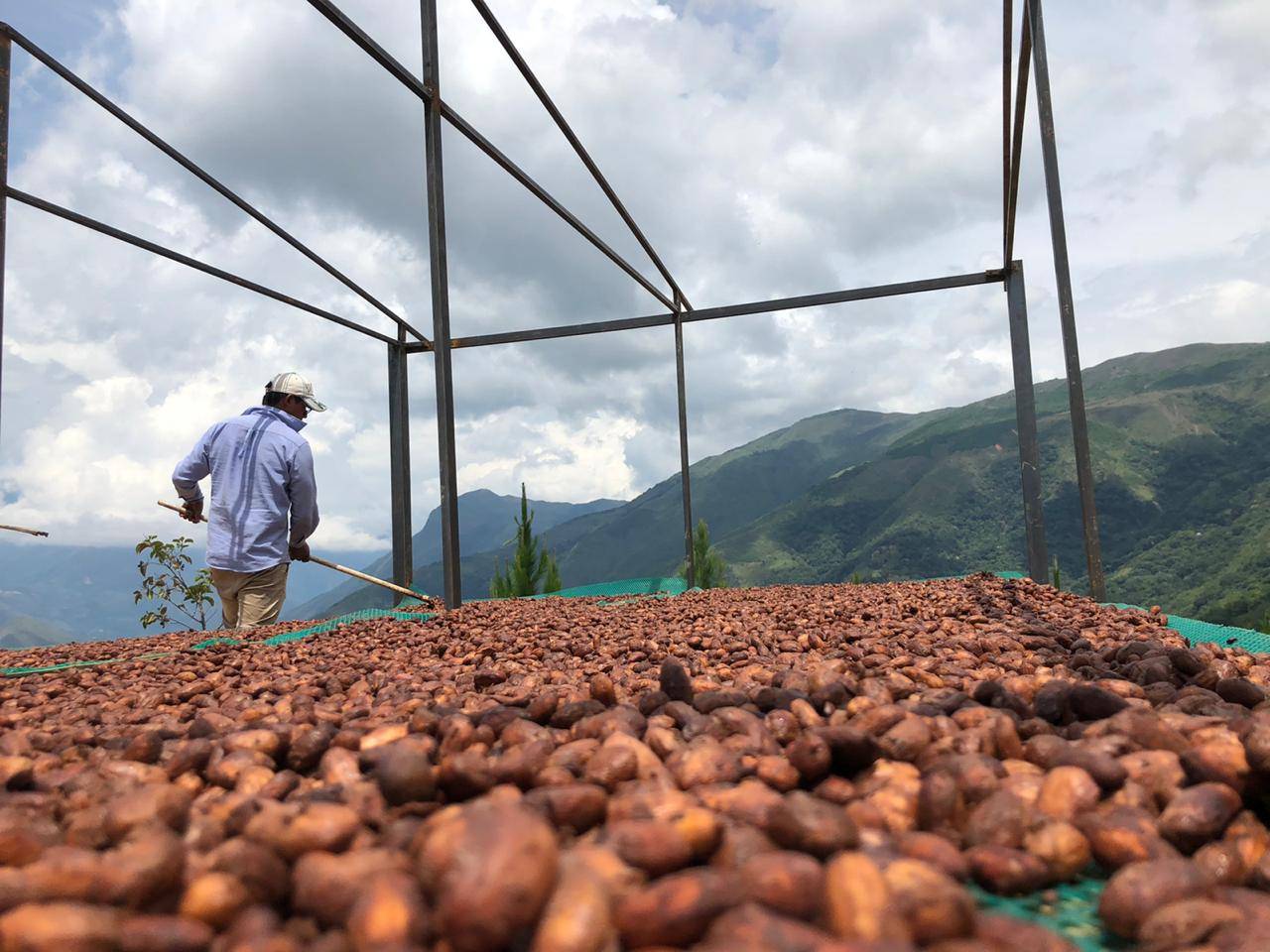 The cacao is drying decks after fermentation.
As the farm is in the surrounded by protected natural parks in the Quelloúno Valley. This is unique in itself and it also means it is connected to these beautiful rich lands. There are many different animals living here like the blue macaw, armadillos, tucans and different monkeys. There are squirrels with an appetite for cacao and the delicious fruity flesh in the pods. The farm is managed in a nice harmony with nature and it is accepted that some of the cacao is eaten by animals. There is a sense of giving back to nature which we think is inspiring as well as the sense of community that is one of the pillars of the family.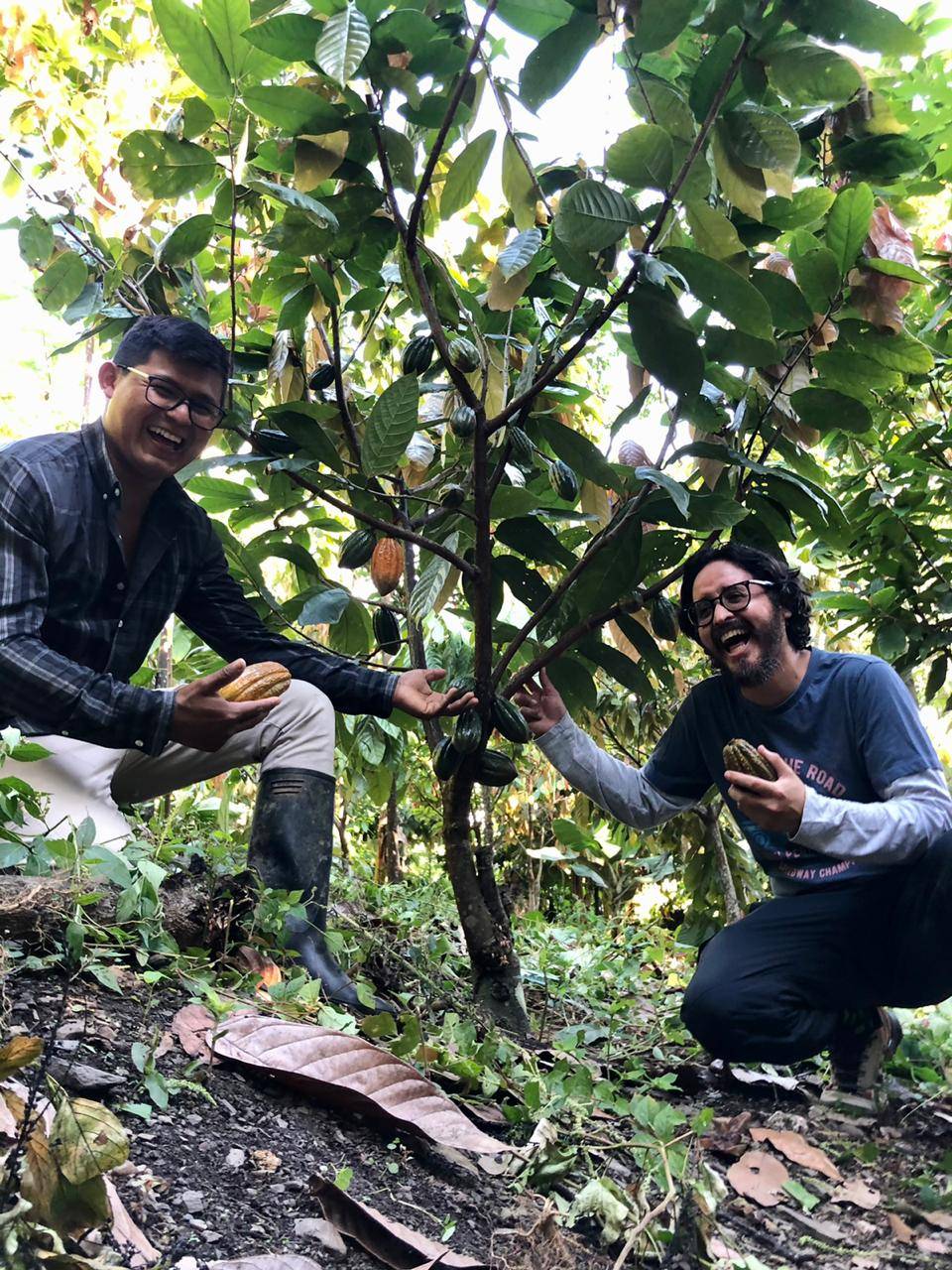 José and his brothers are now managing the farm, they learned how to cultivate cacao from their grandparents.
You can order our Peruvian cacao in our shop